Amateur discoveries on Saturn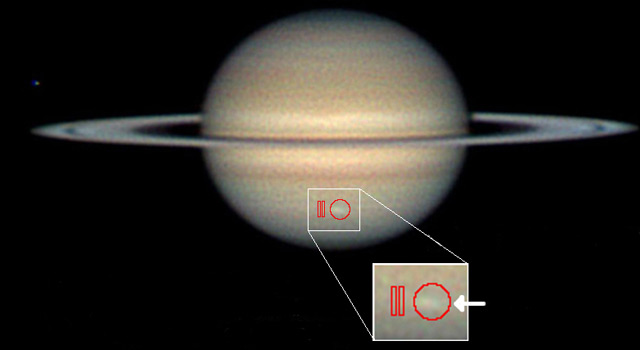 In Victorian times, science was an amateur's game. Wealthy gentlemen with time on their hands amused themselves by tinkering in private laboratories, or collecting specimens in the field as they laid down the foundations of modern fields like biology or geology. These days it takes years of specialised education to call yourself a scientist, and you still need to be employed by a university, or major research lab. There is an exception though in the oldest science of all: Astronomy. Amateur astronomers to this day contribute valuable data to professional research projects, and are frequently lauded for their discoveries.
One of the most recent examples would by the discovery of a White Spot on Saturn several weeks ago. Australian amateur Anthony Wesley took a photograph of Saturn and noticed a new white storm on Saturn. He sent the image to the scientists working on the
Cassini
mission, on the chance that they were not yet aware of it. At around the same time, Christopher Go from the Philippines captured another image of the same storm, this time as it was nearing it's peak intensity. These images came as a surprise to the professionals, who were able to immediately direct the the Cassini probe to get better imagery and study the region in more detail.
So why do the professionals miss out on events like this? It's a question of numbers. Modern amateurs number in the millions, and are constantly scanning the night sky. Some do it for the pleasure of seeing something beautiful, some perform methodical surveys of specific regions, but all have their eyes on the sky. Compare this to a professional astronomer who is competing for time on major telescopes with his colleagues. He or she spends relatively little time looking at the sky and does most of their work processing the enormous amounts of data retrieved by the massive telescopes at their disposal. Small wonder then that while amateurs can never hope to match the quality of work put out by the professionals, they are far more likely to spot the unexpected and spectacular!