Buckyballs found in space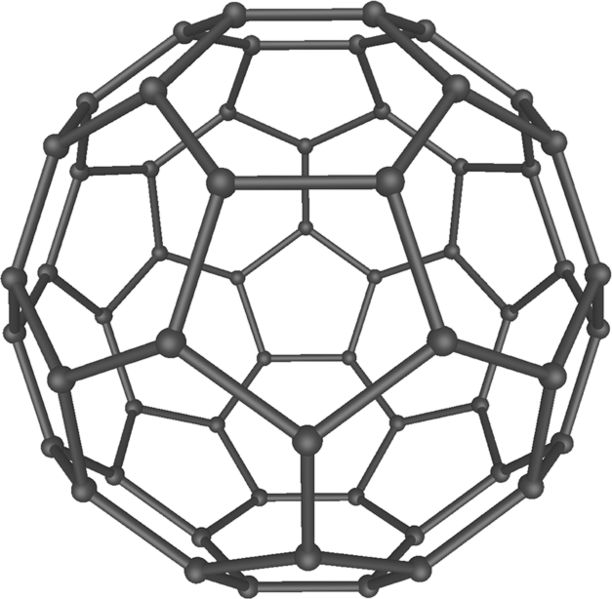 Astronomers using NASA's
Spitzer Space Telescope
have unexpectedly discovered an exotic form of carbon (Buckminsterfullerene, or C
60
) while looking at data collected from a planetary nebula (The beautiful shell of ejected gas from a dying star, named for the way some examples resemble planets through small telescopes). Carbon comes in many forms of which the three most well known are diamond, graphite and amorphous carbon (what we find in coal and soot).
The molecules of buckminsterfullerene are composed of 60 carbon atoms arranged exactly in the shape of a soccer ball. They are named 'Buckyballs' after the architect Buckminster Fuller because of their resemblance to his most famous invention, the geodesic dome. Bucky Balls were first discovered in a laboratory in 1985 and are spectacularly strong. They were created accidentally in an attempt to replicate the outer atmospheres of large cool stars in their final stages of life.
When the unfamiliar spectral signatures of the planetary nebula were compared to those from the 1985 experiment, they were found to match perfectly.