Pioneer anomaly solution confirmed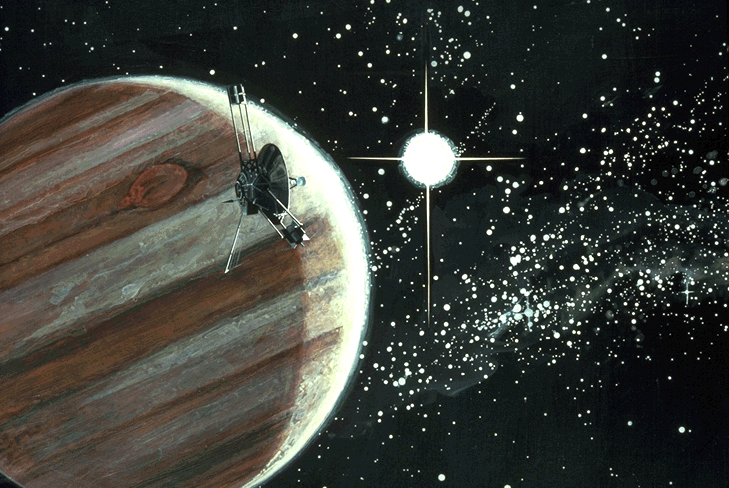 About a year ago, Urban Astronomer reported on a paper by Frederico Francisco et al offering a possible explanation for the Pioneer Anomaly.  Unlike every other spacecraft launched from Earth, Pioneer 10 and Pioneer 11's didn't quite fly through space in the way that mission planners had predicted.  The discrepancy was vanishingly small (they were slowing down by about a billionth of a meter per second squared more than expected), but navigation through space is such a precise art that such a discrepancy is important.  What Francisco's team did was to use sophisticated modelling techniques to calculate that infra-red emissions could exert photon pressure on the spacecraft, pushing back against the direction of travel.  Unfortunately, this solution proved difficult to confirm as not enough surviving mission data was still available to compare predictions against recorded fact.
But this new paper, "Support for the thermal origin of the Pioneer anomaly" by Slava G. Turyshev, Viktor T. Toth, Gary Kinsella, Siu-Chun Lee, Shing M. Lok, and Jordan Ellis, details how a concerted global effort (sponsored by the Planetary Society) to both find old data tapes and matching hardware, and to convert the data from them into modern formats, provided enough information to accurately measure the behaviour of the Pioneer probes from the moment they were launched till the day they each finally went silent.  And the conclusion?  Radiation pressure from thermal emissions caused by the radio-isotope power supply and the electronics box was directed mostly out towards the front of the craft causing a miniscule but still measurable acceleration.  Nice to know the answer's been found, and the speculation can end!